Backwoods Energy Services + FieldCap
"We are very happy with Field Cap… it has reduced our error rate, increased our efficiency, and the guys in the field love it!" Paul Poscente, Executive Chairman
And the field guys love it!
That quote from Paul says it all for us. We built FieldCap from a field-first perspective knowing that everything hinges on the quality of data you get from your field paperwork. Time is money and if it isn't easy to use it won't stick. FieldCap is simple and models your existing forms and lingo to make things as seamless as possible.
Job Tracking
Equipment Tracking
Field Tickets
Digital Stamps
Reports
Inventory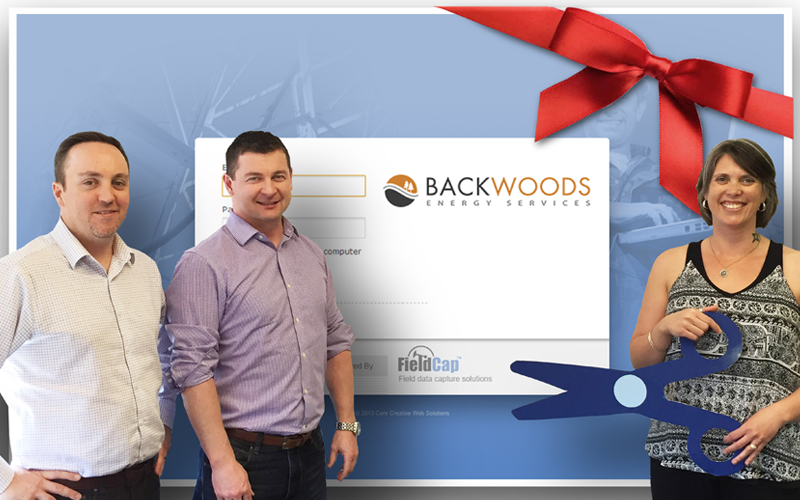 "We are very happy with Field Cap… it has reduced our error rate, increased our efficiency, and the guys in the field love it!" Paul Poscente, Executive Chairman
"Overall, really pleased with Field Cap. The on going relationship Backwoods continues to have with Field Cap is what makes it that much better. Thanks to all the team members at Field Cap!" Amy Stark, Financial Controller
"FieldCap software has helped Backwoods vastly improve our field/office communications. It has helped us streamline our invoicing which means that invoicing goes out sooner and helps us keep our AR in good shape. It has also greatly improved our ability to track equipment & people in the field." Leah Sells, Accounting & Administration Manager
3 must-haves we learned from actually visiting job sites with field workers.
We always knew we had to build our features from the field-out because we believe your employees have to love it for you to get the best results.
The MAJOR FieldCap difference is...
When you buy FieldCap you get YOUR VERY OWN INSTANCE. That's geek speak but it means that every data entry field that you see on the job, ticket, timesheet or any other form - will get configured to match your existing forms and processes OR the ideal state you are after.
Simple. Proven. Loved.
Our numbers tell a great story about focus, results and delivering killer customer service.
0
%
Focused On Oilfield Services
0
Tickets Created By Customers
0
%
Customer Retention All-Time Since Launch in 2013