Field Workers Love FieldCap Because
Field Workers Favorite Features
These are the most popular time-saving features from our Field User Surveys.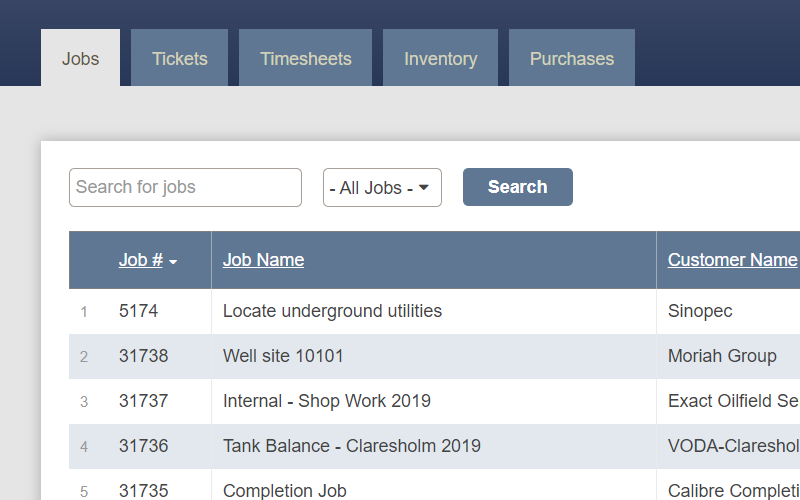 Simple Job & Ticket Lists
Having their lists only contain the jobs and tickets they are assigned to makes it way easier to find what they need.
Easily search & sort by:
Customer name
Job name or #
Date created
Ticket status
Other form options:
Time sheets
Work orders
Safety forms
Check lists
Pre-Filled Ticket Headers
Having tickets automatically pull-in job data that was entered in the office means not having to re-type it every time. This saves time and errors.
Main Benefits:
Less data re-entry
Fewer errors
Less admin time
Impress customers
Also Used For:
LEM Data
Pricing Info
Calculations
Print Ticket
NOTE: This data also automatically pulls into the printed PDF ticket – which gets styled to match your existing tickets! Your logo, colors, layout, labels etc.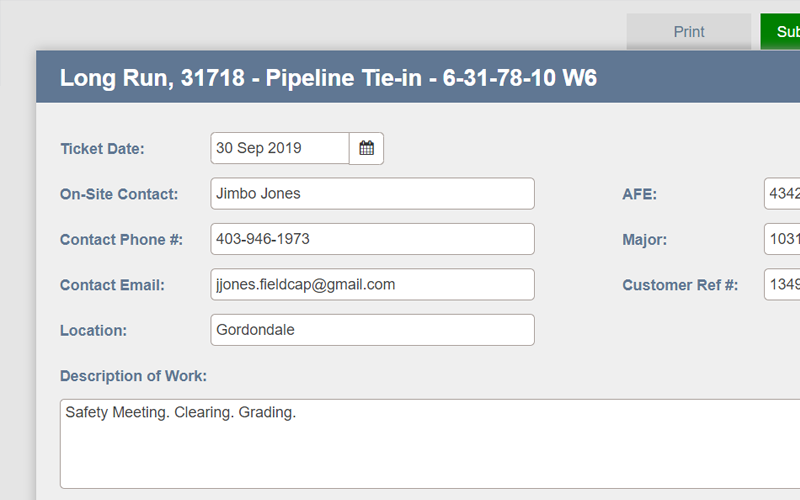 "Easy to input data and write up field tickets for clients"

Jason Plante – Tier 1 Energy Solutions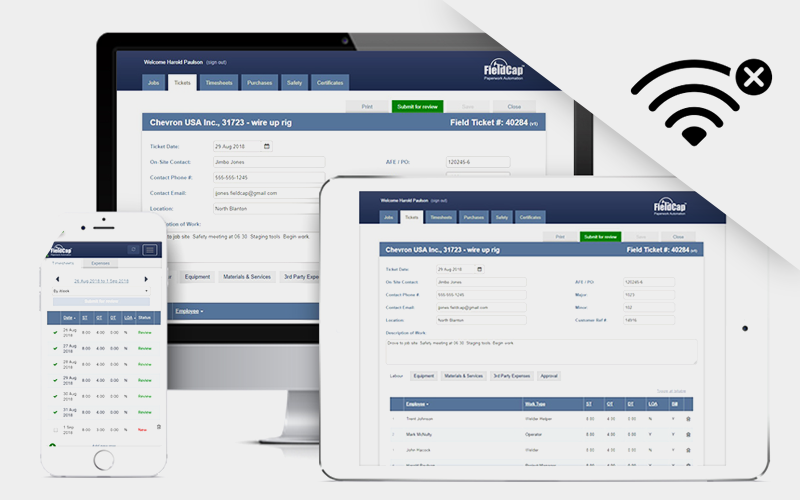 Work Anywhere Features
FieldCap is browser-based but works offline. So you can use it on any device from any location, with or without internet.
Make Tickets Anywhere:
On the job
In the hotel
From the camp
At the office
On Any Device:
Laptop
Desktop
Tablet
Phone
Customer Approval Options
Make it super-easy for the customer to review and sign your tickets whether they are on site or not. You will impress them and your ticket will get paid faster!
Approval Methods:
Digital Signature
Digital Stamp (New)
Remote Approval (Email)
Print/Sign/Attach
Benefits:
Get Paid Faster
Impress Clients
Track Approvals
Keep Good Records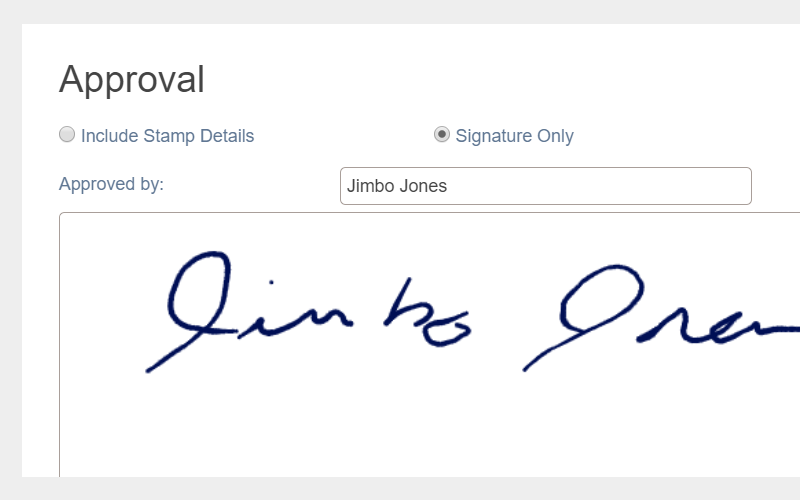 "It has reduced our error rate, increased our efficiency, and the guys in the field love it."

Paul Poscente, Backwoods Energy Services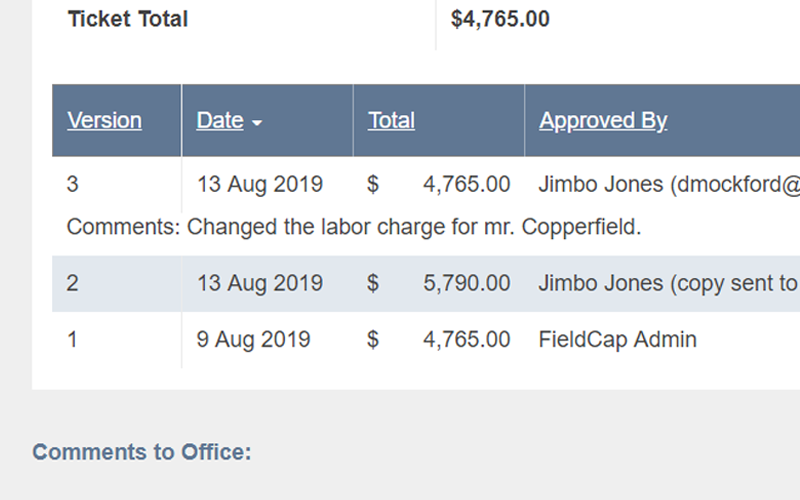 Ticket Version Tracking
When you have to change the ticket and get it signed again, FieldCap keeps track of the changes and who approved them, keeping everyone honest!
Benefits:
Accurate records
Easy reference
Reduce invoice issues
Customer Appreciation
Tracking Includes:
PDF ticket copy
Embedded signatures
Date/Time Stamp
Approver Name
Your Ticket. Your Way.
This is the BIG FieldCap brand promise. It means that every data entry field that you see on the job, ticket, time sheet or any other form - will get configured to match your existing forms.
You Keep Your…
Ticket Layout
Field Names & Lingo
Pricing & Calculations
Logo & Colors
And much more…
Benefits:
Seamless Transition
Less Disruption
Keep Whats Working
Familiarity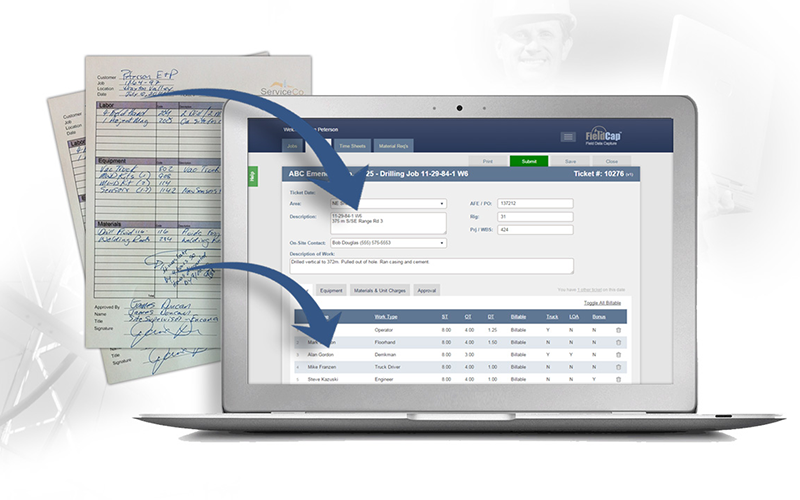 Guaranteed Results!
Clean & Simple | Fully Customizable | World-Class Set-Up & Support | 100% Oilfield Focused | Works On Any Device | Works Offline
Get Game-Changing Results
Look what these oilfield service companies accomplished with their FieldCap.

Paul Poscente, Executive Chairman
Backwoods Energy Services

Scott Bissell, CEO
Tara Energy Services

Chad Macumber
Scientific Drilling

Travis Balaski, Vice President
Ferus Natural Gas Fuels

Erin Damiani
Mountain West Services
Learn how easily you can get similar results.
Request a short online demo and get pricing info today!
Get A Demo & Pricing
Simple. Proven. Loved.
Our story proves that when you focus on doing one thing really well, and treat people with kindness, the results will follow!
0
%
Focused On Oilfield Services
0
Tickets Created By Customers