Mountain West Services + FieldCap
"The feedback from our clients has been positive, and they appreciate how simple the process has become to approve work that is completed." Erin Damiani, Manager
Upping their game!
We love this quote from Erin because it highlights another important benefit: it makes your customers life easier to! When you provide them with easier ways to approve your work it helps your cash flow and it also helps customers keep costs accurate and up to date. That's huge!
Field Tickets
Time Sheets
Field Data Capture
Custom Reports
Offline Mode
Data Sync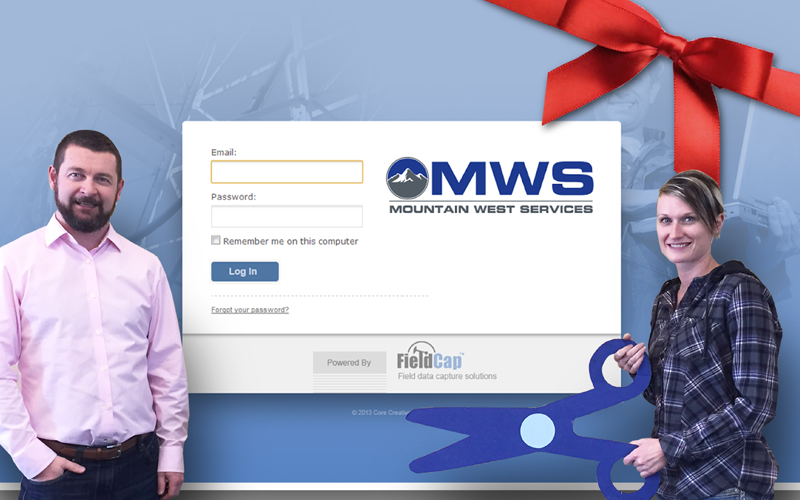 "FieldCap has greatly helped to streamline our accounting processes, both for the people who are entering their job information, as well as for the accounting personnel who are processing the information."

"Every single person that I have dealt with from FieldCap has been great. It is always a pleasure speaking with anyone of the FieldCap team."
Erin Damiani, Mountain West Services
3 must-haves we learned from actually visiting job sites with field workers.
We always knew we had to build our features from the field-out because we believe your employees have to love it for you to get the best results.
The MAJOR FieldCap difference is...
When you buy FieldCap you get YOUR VERY OWN INSTANCE. That's geek speak but it means that every data entry field that you see on the job, ticket, timesheet or any other form - will get configured to match your existing forms and processes OR the ideal state you are after.
Simple. Proven. Loved.
Our numbers tell a great story about focus, results and delivering killer customer service.
0
%
Focused On Oilfield Services
0
Tickets Created By Customers
0
%
Customer Retention All-Time