Orbis Engineering + FieldCap
"We view the FieldCap team as a strategic partner" Cody Zaitsoff, Corporate Controller
The feeling is mutual!
Orbis is one of our oldest and dearest customers. Then are great people and have been big FieldCap champions since day 1. We always aspired to be more than just a software company. We call it trusted adviser. This awesome quote from Cody tells us we are on the right path. Thank you!
Field Tickets
Time Sheets
Field Data Capture
ERP Integration
Offline Mode
Data Sync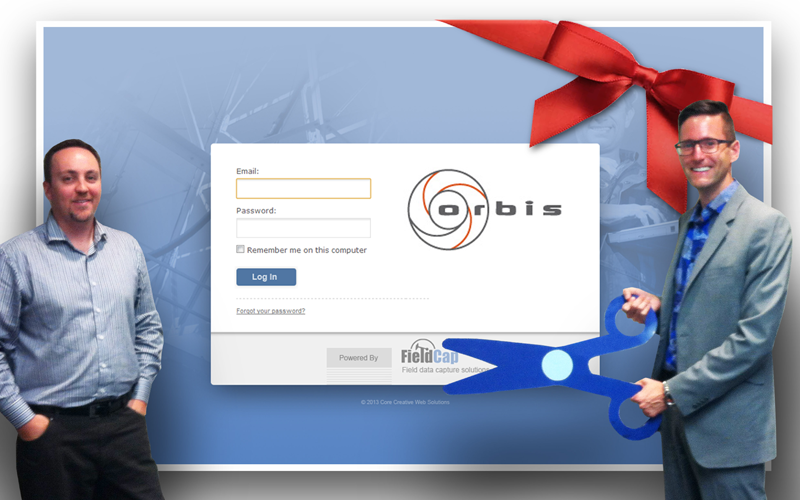 "FieldCap software has helped Orbis shorten our accounts receivable turnover by speeding up time entry.  This means more cash on hand to continue to grow our business."
"FieldCap customer service is about clear, consistent communication about expectation and outcome. There are no surprises about cost or deliverables."
3 must-haves we learned from actually visiting job sites with field workers.
We always knew we had to build our features from the field-out because we believe your employees have to love it for you to get the best results.
The MAJOR FieldCap difference is...
When you buy FieldCap you get YOUR VERY OWN INSTANCE. That's geek speak but it means that every data entry field that you see on the job, ticket, timesheet or any other form - will get configured to match your existing forms and processes OR the ideal state you are after.
Simple. Proven. Loved.
Our numbers tell a great story about focus, results and delivering killer customer service.
0
%
Focused On Oilfield Services
0
Tickets Created By Customers
0
%
Customer Retention All-Time Since Launch in 2013