SWAT Consulting + FieldCap
"SWAT has seen dramatic improvement in our returns and the benefits related to the capture of billable/non-billable time accrued to client projects through the integration of FieldCap."
Accuracy and efficiency!
What Joel is talking about here is a huge win over a notoriously stubborn problem for service companies: ensuring that billable and non-billable time is tracked and coded properly and that the invoice aligns with the customers records. That means accurate costs and getting paid fast!
Field Tickets
Time Sheets
Field Data Capture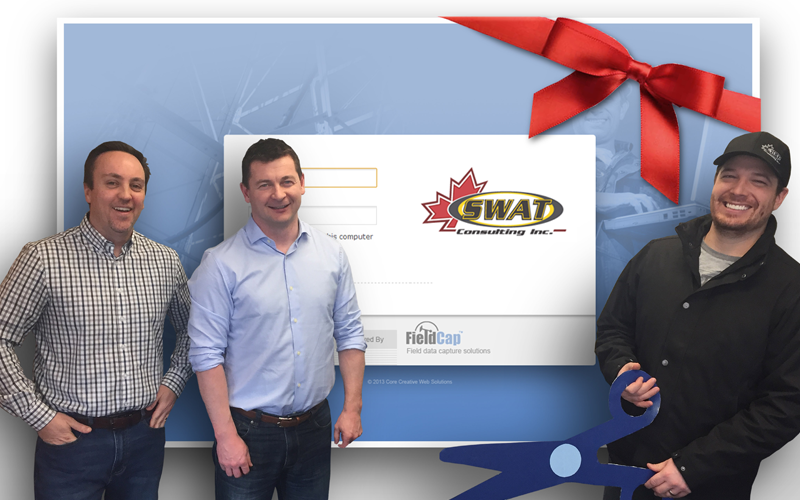 "SWAT has seen dramatic improvement in our returns and the benefits related to the capture of billable/non-billable time accrued to client projects through the integration of FieldCap. Historically much of this time was absorbed as overhead or cost of doing business due to the inefficiencies of paper ticket generation and administrative collation."

"We have also received very positive feedback from our client base as the system has provided our clients with an improved mechanism to review and approve field tickets electronically." Joel Block, Manager
3 must-haves we learned from actually visiting job sites with field workers.
We always knew we had to build our features from the field-out because we believe your employees have to love it for you to get the best results.
The MAJOR FieldCap difference is...
When you buy FieldCap you get YOUR VERY OWN INSTANCE. That's geek speak but it means that every data entry field that you see on the job, ticket, timesheet or any other form - will get configured to match your existing forms and processes OR the ideal state you are after.
Simple. Proven. Loved.
Our numbers tell a great story about focus, results and delivering killer customer service.
0
%
Focused On Oilfield Services
0
Tickets Created By Customers
0
%
Customer Retention All-Time Since Launch in 2013